Do you want above all to have white teeth like the latest celebrity you admire and saw on TV?
For some time now, the public's interest in teeth whitening has been growing. Today, seen as a sign of good health, elegance and success, having sparkling teeth is made possible through a wide variety of products.
Available over the counter, teeth whitening kits are now accessible to everyone. These kits, which have become popular with consumers looking to change their appearance, promise visible results more or less quickly… but not without health risks!
---
Even though it is strongly recommended that you have teeth whitening procedure performed by your dentist, it is essential before using your kit to be aware of the products used and the potential risks to your oral health.
In this article, the Centre dentaire et d'implantologie Boucherville informs you about the way these dental whitening kits work. We will see the risks associated with the use of these kits and the contraindications to be considered when starting such a treatment.
Everything You Need to Know About Teeth Whitening Kits
How Do Teeth Whitening Kits Work?
Usually, teeth whitening kits to be used at home are composed of a tray and a small LED lamp. A gel, composed of hydrogen peroxide, a chemical name for hydrogen peroxide, is introduced into the dental protector. Some kits suggest wearing this device for 30 minutes a day, while others suggest wearing it all night or at different times of the day.
Peroxide acts naturally on the teeth. This chemical agent has a lightening effect when it penetrates the enamel, destroying all the pigments responsible for yellowing. From one kit to another, its concentration is different.
It is essential to check the hydrogen peroxide level when you are interested in a tooth whitening kit. Only oral health professionals such as those at the Centre dentaire et d'implantologie Boucherville are authorized to use chemical agents containing high levels.
Health Risks
Products intended for domestic use, with a very high concentration of hydrogen peroxide, could be harmful and have irreversible effects on your teeth. Several symptoms are noticeable:
Hypersensitivity of the teeth: acute pain caused particularly by cold;
Tooth wear: the degradation of dental tissue exposes you to the risk of hypersensitivity;
Alteration of the enamel: risk of infiltration of hydrogen peroxide on the dental pulp, causing an increased risk of exposure to chemical and thermal aggressions;
Formation of cavities: direct consequence of the degradation of the dental shield;
Increased yellowing of teeth: when a tooth whitening kit is used improperly, the deterioration of the surface of the tooth enamel encourages the anchoring of yellowish pigments.
Reducing The Risks
The use of a tooth whitening kit is contraindicated in certain situations. The treatment should be applied with caution in the following cases:
Gum disease, presence of cavities, particular tooth sensitivity;
Chronic diseases or important problems with the temporomandibular joint;
Pregnant or breastfeeding women;
Current orthodontic treatment;
Possession of dental implants;
Children under the age of 16.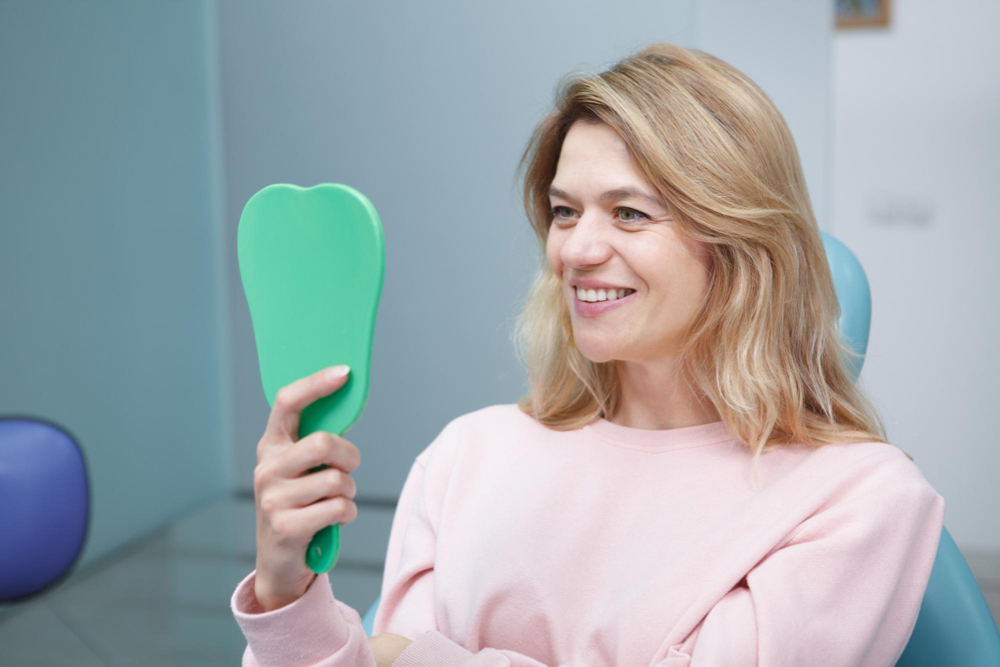 Dental Bleaching at the Centre Dentaire et d'Implantologie Boucherville
A consultation with an oral health professional remains the best way to start a teeth whitening treatment. While these over-the-counter whitening kits seem simple to use, your dentist is the right person to guide you and prepare you for an effective treatment.
At the Centre dentaire et d'implantologie Boucherville, you will benefit from a thorough control of the treatment and from the safety of the dosages previously defined according to your needs and your budget. The rate of chemical whitening agent must be rigorously adapted to each patient. The results vary from one person to another.
Our team of professionals will tell you about the teeth whitening treatment in detail and will clear up all your doubts. You can ask all your questions during a first appointment. Together, we will establish the best strategy to achieve successful results. Our health professionals on the South Shore are waiting for you!