Generally speaking, it is recommended to take your child to the dentist within 6 months of the appearance of the first tooth, or at the age of one year at the latest. Why so early? As a preventive measure, to treat early ailments, to develop the child's confidence in the dentist: there are many reasons to start dental appointments at a very young age.
The Centre Dentaire & D'implantologie Boucherville, your dentist in Boucherville, on the South Shore, explains why it is better not to delay. Visit our dental centre: our team knows how to establish a relationship of trust with both young and older patients!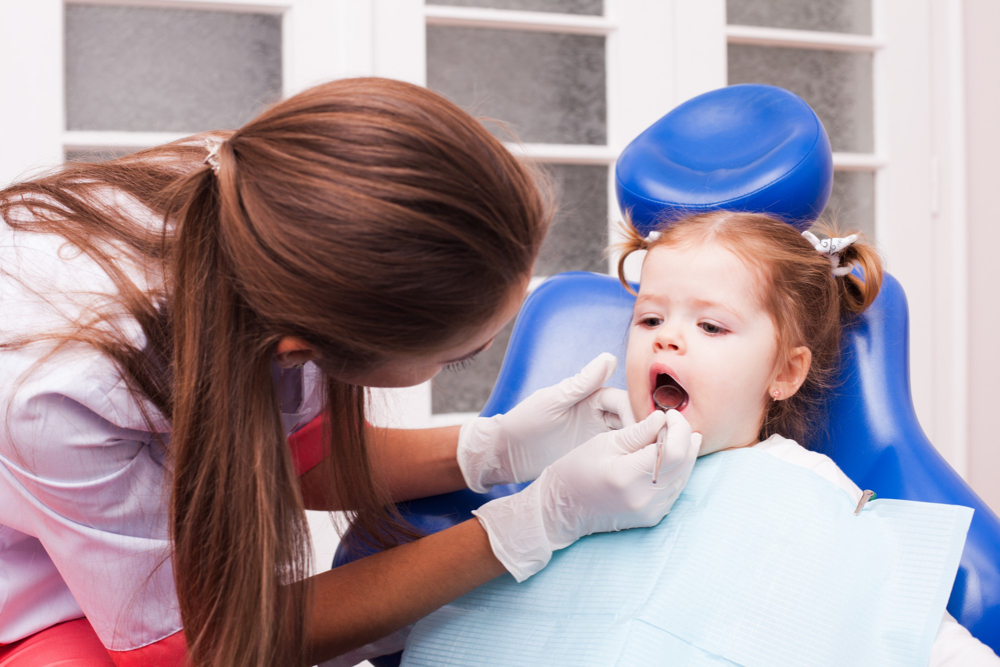 Prevent to Avoid the Need to Heal
An infant's first tooth generally appears around the 6th month after birth. From then on, it is possible to see gum abscesses develop, which can be painful for the toddler; your dentist will be able to advise you on how to relieve this type of problem.
In addition, tooth decay is very common in children, and it can appear very early. In fact, early childhood tooth decay is a condition that can spread and have serious consequences, including severe infections and complications with tooth development.
You may think that as long as your child doesn't eat sugary foods, he or she can't develop these problems. But sugar is even in milk, so it's possible for your child to develop cavities before he or she even starts eating! It is therefore important to be vigilant and to start cleaning teeth as soon as they appear.
Your dentist will be able to advise you on this and teach you how to clean your baby's teeth as needed. Education is an important part of our practice: we help you prevent your child's oral health problems.
After this first appointment, we recommend that you make an appointment every 6 months, as children's teeth develop and change very quickly. Also, some problems with alignment, growth or jaw misalignment may already be apparent. Children who suck their thumb, for example, are prone to this type of problem, and your dentist can help you remedy it with various tips.
By the age of 6, the first permanent teeth begin to come in. Orthodontics becomes a possibility at this age: the orthodontist will be able to evaluate the need for braces or not. Malocclusion can also be detected as soon as the first teeth start to come in. Promptly correcting these alignment problems will not only promote the well-being of children, who may suffer from them, but also the proper chewing of food and digestive health.
In addition to the importance of care, going to the dentist early helps develop a bond of trust between the dental professionals and the child. The sooner they get used to it, the less anxious they will become! Our dentists are reassuring and know how to educate. Encouraging healthy dental hygiene habits, showing children how to brush and floss their teeth: our professionals know how to do it!
To help your child develop healthy teeth and create a positive first contact with the dentist, don't delay taking your child to the dentist in the months following the first teething.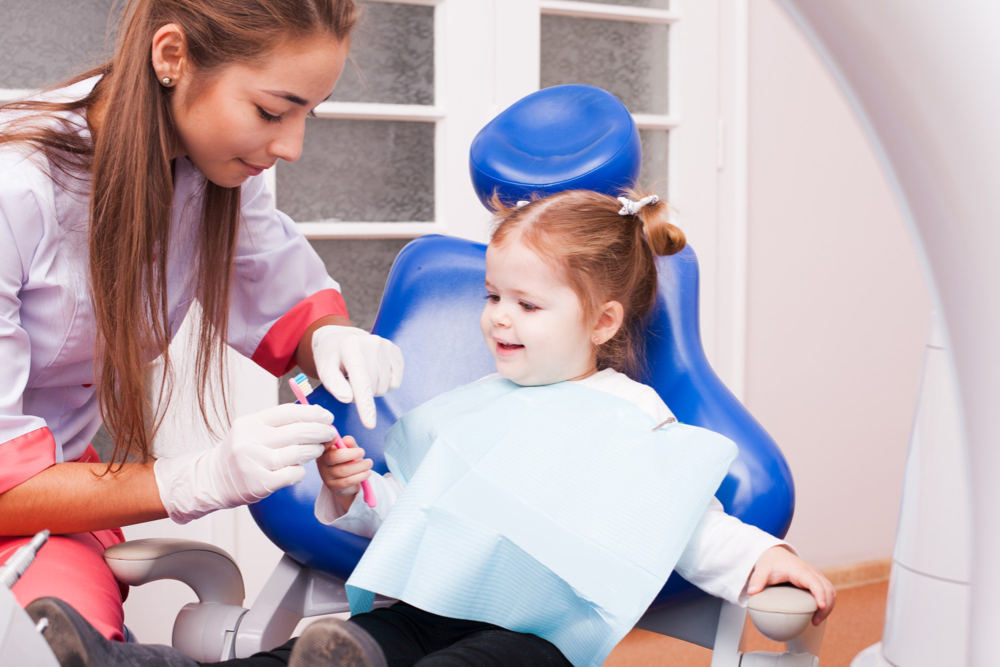 Reassuring for Children and Adults Alike!
The Centre Dentaire & D'implantologie Boucherville has a team that knows how to deal with children, but also with patients for whom the dentist is synonymous with anxiety. Our office is designed to be relaxing and reassuring, and our professionals provide gentle care.
They are excellent educators and do more than just treat dental conditions: they focus on prevention. Come meet them and take advantage of their personalized advice.