General dentist
Graduated from Laval University in 2000 and owner of the Boucherville Dental and Implantology Center since 2004. Passionate about dentistry and the desire to learn more and more, Dr. Lachapelle has taken several courses throughout her career, including gum grafts, Cerec, aesthetics, treatment of worn teeth, joint disorders and new techniques in esthetic conservative dentistry.
Dr. Lachapelle makes every effort to make every visit a positive experience. Her gentleness, thoroughness and empathy make her a dentist dedicated to her patients. She is approachable, frank and conscientious, convinced of the importance of the quality of the treatments provided in her office. She particularly advocates the importance of regular follow-ups at the dentist's office because it is through prevention that we achieve optimal long-term dental health.
Her sense of humour, her dynamism and her smile are some of the facets of her personality. She manages to keep a balance in her life between her passion for dentistry and her personal passions such as cycling, skiing, piano and yoga-meditation.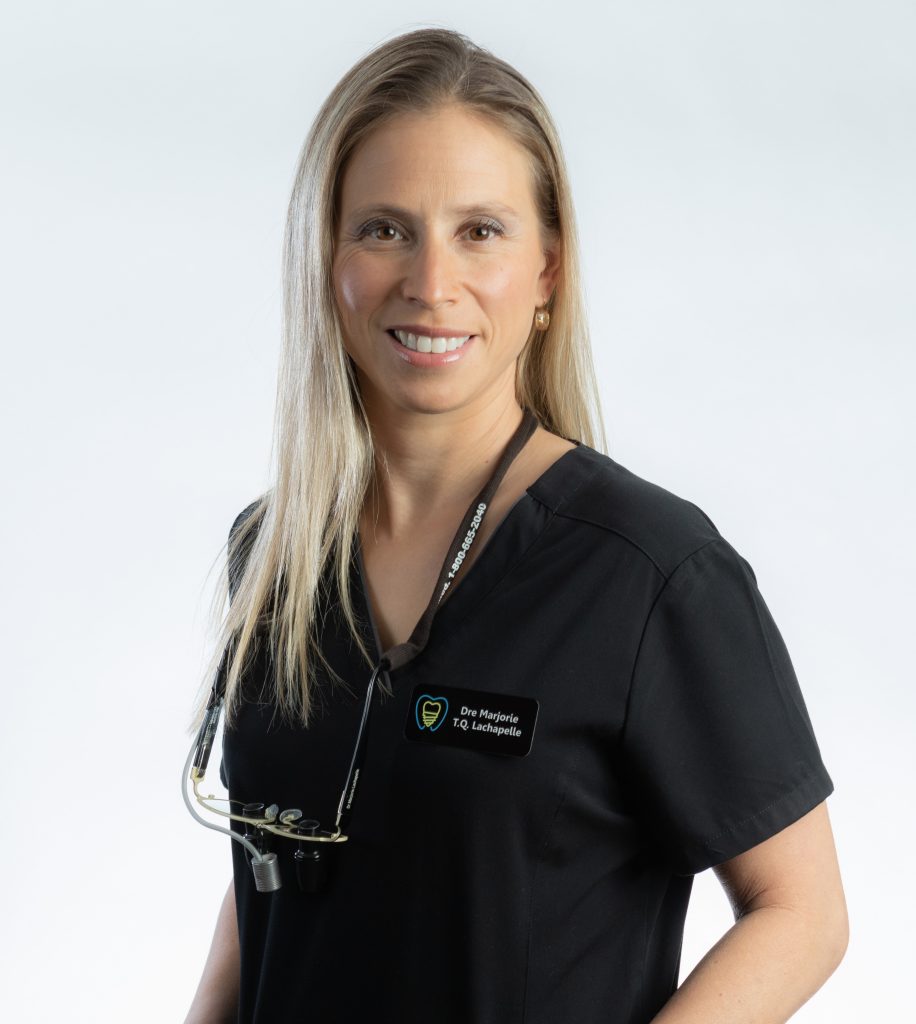 Member of the following dental associations