The Centre dentaire & d'implantologie Boucherville has been meeting increased demand for years; its clientele is diversifying and comes from a variety of backgrounds. Faced with this reality, Dr. Lachapelle and Dr. Dagenais have decided to adequately meet the needs of patients and families in a new state-of-the-art, ultramodern location.

The Centre dentaire & d'implantologie Boucherville, near Longueuil, Brossard, Varennes and a few minutes from Montreal, is located at the same location, at 550 de Mortagne Street, this time on the first floor, suite 130.
A Friendly Place Dedicated to Patients!
From now on, all patients will be welcome in a 3,200 square foot (nearly 300 m2) space that contains not only eight ultramodern closed rooms with air purifiers (as opposed to the former open areas), state-of-the-art equipment such as digital imaging, but also the latest technology in dental radiology equipment and three-dimensional imaging. Each of the rooms is equipped with hyper-comfortable dentist chairs with an exterior view. Moreover, all our rooms are very bright thanks to numerous windows. Your visit to the dentist will never be as pleasant and relaxing as it is now.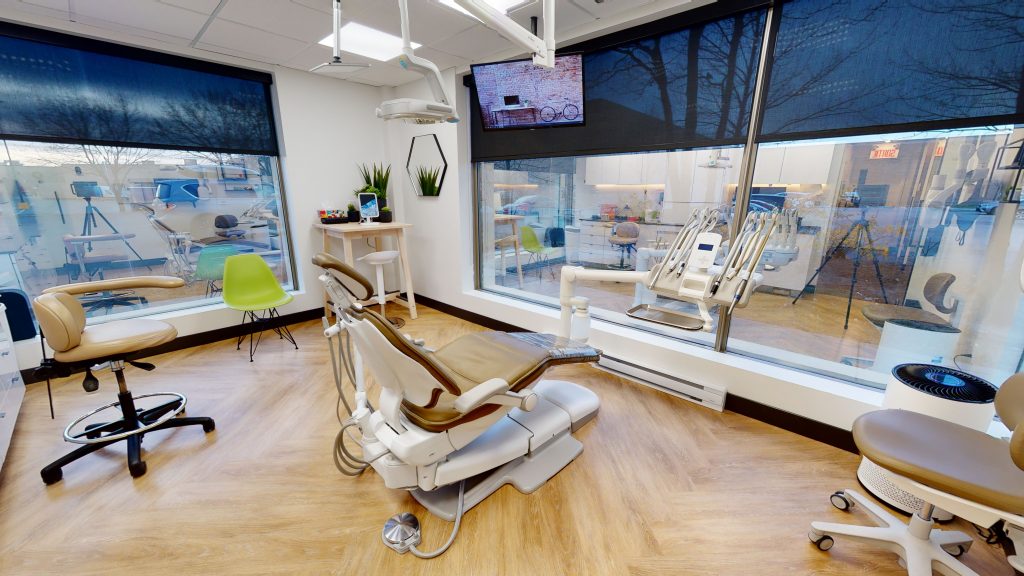 Forty percent larger than our old office, our new location allows you to first meet our reception staff, before taking your place in a refined waiting room. We also have our famous massage chair at your disposal to ensure that you have a great time.
If we need to discuss specific dental problems in more detail, we will invite you to do so in an adjacent room in complete confidentiality. The dentist will take the time to answer all your questions and explain his or her game plan.

Always in the heart of Boucherville, the Centre dentaire & d'implantologie Boucherville stands out for its accessibility, abundant parking, and above all for the excellence of its team and the services it offers. From now on, it will be even easier for you to come in and see us since we are on the first floor, immediately after you pass through the front door. You will be greeted by smiling people who love what they do. As they are passionate about dental care, they will be pleased to welcome and assist you throughout your visit.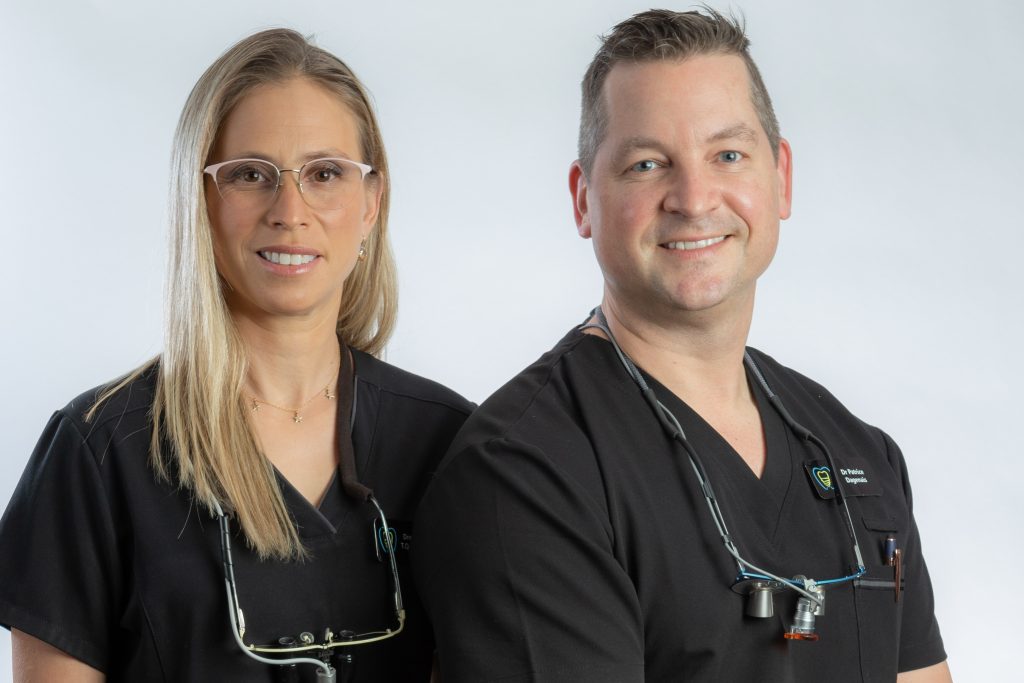 This new location is also part of a new, broader perspective. It aims to respond more adequately to the needs of people with both general dentistry and more specialized services, including orthodontics and implantology.

Always on the lookout for progress and seeking to respond promptly to its growing clientele, the Centre dentaire & d'implantologie Boucherville is a reference in the field thanks to the fine expertise of its dentists and their great professional probity.

All in all, we are committed to make your visit to the dentist a pleasant one, in an ultramodern, friendly and fun environment. This is the intention behind our new location, which combines the efficient delivery of dental care in an open and technologically advanced space.
Centre Dentaire & D'Implantologie Boucherville: The Reference in the Whole Region!

For years, our dental office has been offering you services in general dentistry, orthodontics and implantology. Over time, it has carved out a place for itself thanks to its personalized services, warm welcome and availability. With this new location, our office reiterates its commitment to customer service and excellence in dental care. The Centre dentaire & d'implantologie Boucherville, the reference you need!