It is common knowledge that health care professionals have their own vocabulary to describe diseases. Dentists are no exception to this rule when they talk about orthodontics.
Therefore the dentists at the Centre Dentaire & d'Implantologie Boucherville (CDIB) have decided to dedicate this blog to this rather specialized discipline in their field.
Should We Say Orthodentistry or Orthodontics?
Let's play a little guessing game for a moment. According to our first impression, it would be wiser to use the prefix "ortho" which indicates the idea of straightening and then to put the word "dentist" to mention that it is indeed the dentist who corrects the alignment of our teeth. But in medical language, this is a specialty of dentistry that we call orthodontics.
This little linguistic detour highlights that the specialty important to us in this blog is orthodontics, and not orthodentistry. So much for the language of Molière. Now let's talk about this specialty, which has become an important part of the Centre Dentaire & D'Implantologie Boucherville's practice for several years now.
What Is Orthodontics?
First, remember that the specialist in this field is first and foremost a dentist who specializes in orthodontics. More specifically, he or she deals with prevention, but also, and especially, with the correction of your misaligned teeth. At the Centre Dentaire & d'Implantologie Boucherville, Invisalign orthodontics makes it possible to reposition the jaw and the teeth for a better occlusion. This technology is gaining popularity because of its comfort, discretion, and convenience.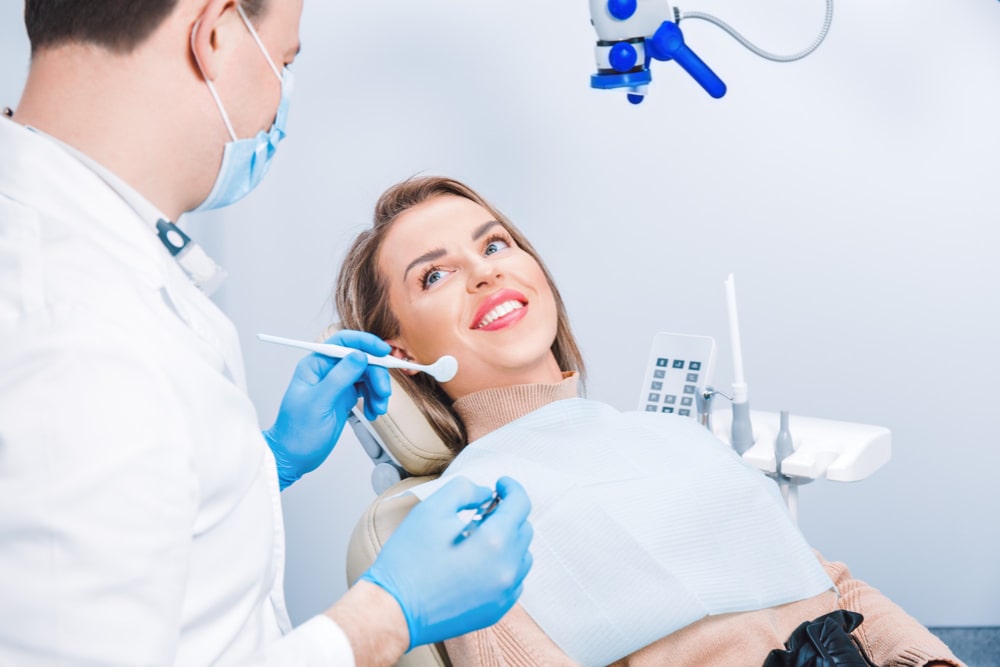 As any blog post must have its informative side and must be based on credible literature, note that the Canadian Dental Association (CDA) refers to orthodontics as the specialty of dentistry that aims to correct poor jaw posture and poor teeth alignment as mentioned with Invasilign treatment. 
Thus, as the CDA points out, "one can benefit from orthodontic treatment at any age. Misaligned, overlapping, or protruding teeth interfere with appearance and function. Orthodontic treatment not only beautifies the smile, it also promotes good health because teeth that are aligned are easier to brush and therefore less prone to cavities and injuries." If you are not happy with the way your teeth look or function, orthodontic treatment may be the answer.
The Canadian Dental Association goes even further as they point out that "the purpose of orthodontic treatment is to align your teeth to improve their appearance and function. Teeth can be moved into the desired position by applying gentle pressure to them over several months or even years, using fixed or removable braces."
In short, this specialty can be said to correct your teeth and your malocclusions (overlapping teeth, for example), and to give you a beautiful smile. Orthodontics is not just about aesthetics, it is about correcting the misalignment of your teeth and, as such, it addresses a genuine oral health problem.
Every year, the Centre Dentaire & d'Implantologie Boucherville receives many patients from Longueuil, Sainte-Julie, Varennes and more widely from the South Shore of Montreal. Their dentists have developed a real expertise at the cutting edge of technology in this field. They are recognized not only in Boucherville, but everywhere on the south shore of Montreal.
After an initial examination, you and your dentist will discuss which treatment is best for you, the game plan and flexible financing solutions adapted to your individual needs.
Caring-Professionals Are Waiting for You!
For many years, the Centre Dentaire & d'Implantologie Boucherville has been welcoming its many patients with a smile. A talented team is quickly at your disposal, takes the time to listen to your concerns and answers all your questions. Make an appointment with our professionals today and take full advantage of their sound advice.