Summer is fast approaching, and it is often the long-awaited opportunity to go on a trip! As you know, your teeth don't take vacations: when you travel, you are not always safe from unpleasant surprises.
The Centre Dentaire & D'implantologie Boucherville offers you some advice to limit the risk of problems and to maintain good oral health while traveling.
A Visit Before Departure
If you are going away for a long time, it is strongly recommended that you visit your dentist before travelling. The examination will detect any abnormality or the beginning of a disease that could deteriorate during your trip.
Spotting and treating cavities early could prevent them from worsening while you're away from your dentist. Not to mention that toothache could ruin your vacation! Prevention is key: see your dentist early enough to have time to treat any dental conditions before your trip.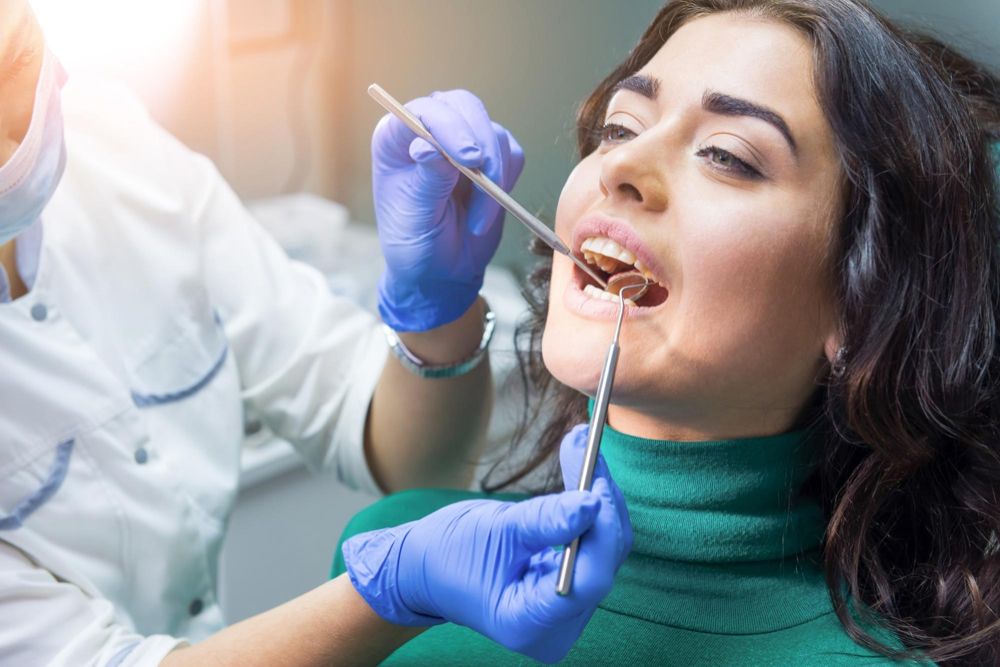 No Vacation for the Toothbrush!
As you know, you're not immune to disease when you go away. So be sure to bring your toothbrush, as well as your toothpaste and floss.
Also, be careful how you store your toothbrush. The case you put it in should allow it to dry while preventing it from coming into contact with outside bacteria. So choose a case accordingly and remember to clean it.
When you arrive at your destination, continue to follow your usual hygiene rules: brush your teeth twice a day and floss daily to prevent any infection.
If your flight is going to be long or with stopovers, remember to pack a hygiene kit in your carry-on luggage. This will allow you to brush your teeth after meals or before sleeping on the plane or in the airport. Of course, be mindful of the toothpaste size, which should not exceed the restrictions of your airline. This way, you will avoid having it confiscated.
Pay Attention to Your Diet
During vacations, it's time to treat yourself! Eating habits are not the same as in your daily life: you may consume more sweet or acidic foods and drinks.
Needless to say that you will probably eat and drink them at different times of the day, as your schedules are often much less structured on vacation.
But it's important to be careful: sugar and acid and summer cocktails in particular can attack your enamel and create cavities. We are not suggesting that you deprive yourself, just make sure to clean your teeth afterwards!
Also, try not to spend all day sipping sweetened beverages, but reserve them for specific times. If you can't brush your teeth immediately, you can rinse your mouth in the meantime or eat raw vegetables.
Don't Leave Home Without Insurance
Even when we are careful, we are never safe from the unexpected! That's why it's important to have health insurance that covers any treatment abroad.
Do you already have insurance? Take the time to check that it includes dental care for complete protection by reading your coverage carefully or by contacting your insurance provider. This way, you can avoid being charged with a huge bill!
Note that short-term insurance is sometimes included with certain credit cards, for example, but you must make sure that the duration of the trip does not exceed the proposed number of days.
It is important to be insured, but also to be treated by a trusted dentist. You don't want to worsen your condition or develop infections due to unhygienic standards.
To find a reliable health care professional, you can refer to the Canadian embassy or consulate in the country you are visiting. Make a note of their contact information so that you are ready to contact them if necessary.
For peace of mind on your vacation, far-sightedness is vital. Make an appointment now at the Centre Dentaire & D'implantologie Boucherville, your South Shore dentist, for an examination and cleaning. Our professionals will be able to advise you on the best habits to adopt while traveling!