Tooth whitening is becoming more and more popular among the public and everyone dreams of having perfectly white teeth. While there are different whitening techniques available, caution should be exercised before beginning treatment without supervision.

Your South Shore dentists at the Centre dentaire & d'implantologie Boucherville can provide you with information on how to make your teeth whiter and maintain good habits for white teeth.

Why Go to the Dentist for Tooth Whitening?

First of all, it should be mentioned that the whitening kits sold to you in pharmacies contain much more powerful whitening agents than the toothpastes you find on the shelves. On the other hand, their concentration is still insufficient to produce significant and uniform whitening.
More importantly, without cleaning your teeth at the dentist before using your pharmacy-purchased whitening kit, tartar deposits on your teeth will prevent an effective and uniform result. In fact, some of your teeth will be whiter and brighter than others, showing a more or less successful effect when you roar with laughter.

In addition, these whitening kits often allow bleaching agents to overflow onto your gums, causing tooth sensitivity, tingling and discomfort.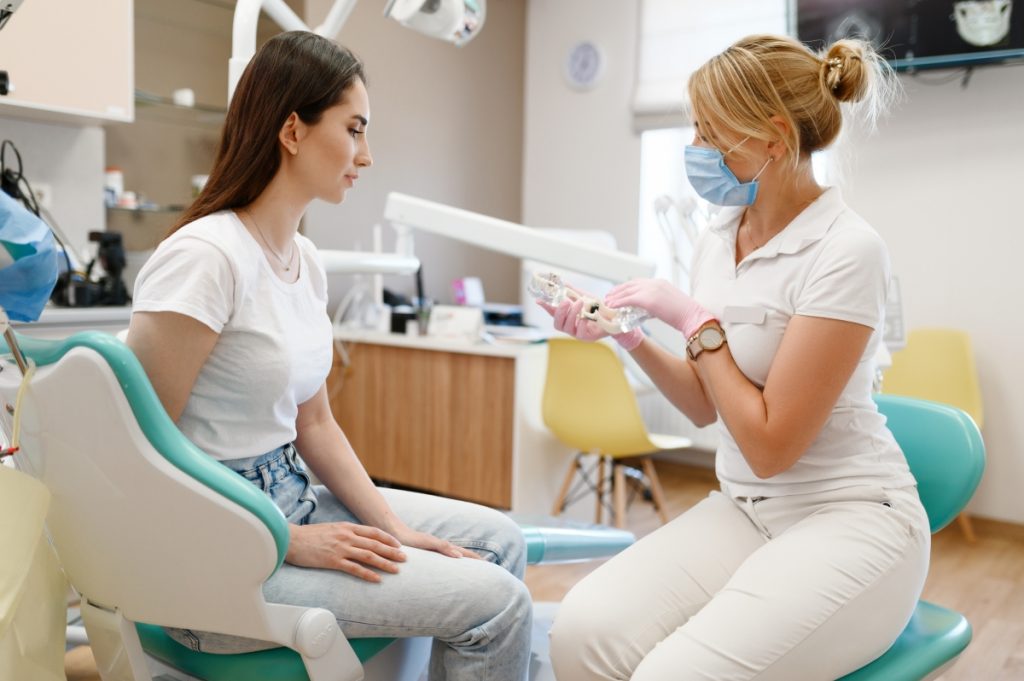 Conversely, a tooth whitening treatment at the dentist's office has two undeniable advantages: the safety of the treatment and the effectiveness of the procedure. The professionals at the Centre dentaire & d'implantologie Boucherville use more powerful whitening agents than those available in pharmacies or on the web, thus optimizing the results and their durability.

Also, the dentists at the Boucherville clinic are true dental artists and have been trained to detect and treat the side effects that the treatment sometimes causes. They can also advise you and help you modulate your expectations regarding whitening results. They examine the shade of your teeth before, during and at the end of the treatment. They know how to measure the frequency of treatment to achieve the desired whiteness.

But what is even better is that the teeth whitening will continue at home. Dentists will select an appropriate whitening agent for you and a custom-made, highly malleable plastic aligners that will be clinically manufactured from the mould of your teeth. In a few minutes, a pattern of your teeth will be made.

Once at home, you will decide when in the day or evening to wear your aligners for approximately 45 minutes to two hours a day or overnight for 2 to 4 weeks, or as directed by your dentist depending on the initial colour of your teeth. Once your treatment is complete, you can keep your aligners for minor touch-ups throughout the year by purchasing a whitening kit from your South Shore dentist at the Centre dentaire & d'implantologie Boucherville.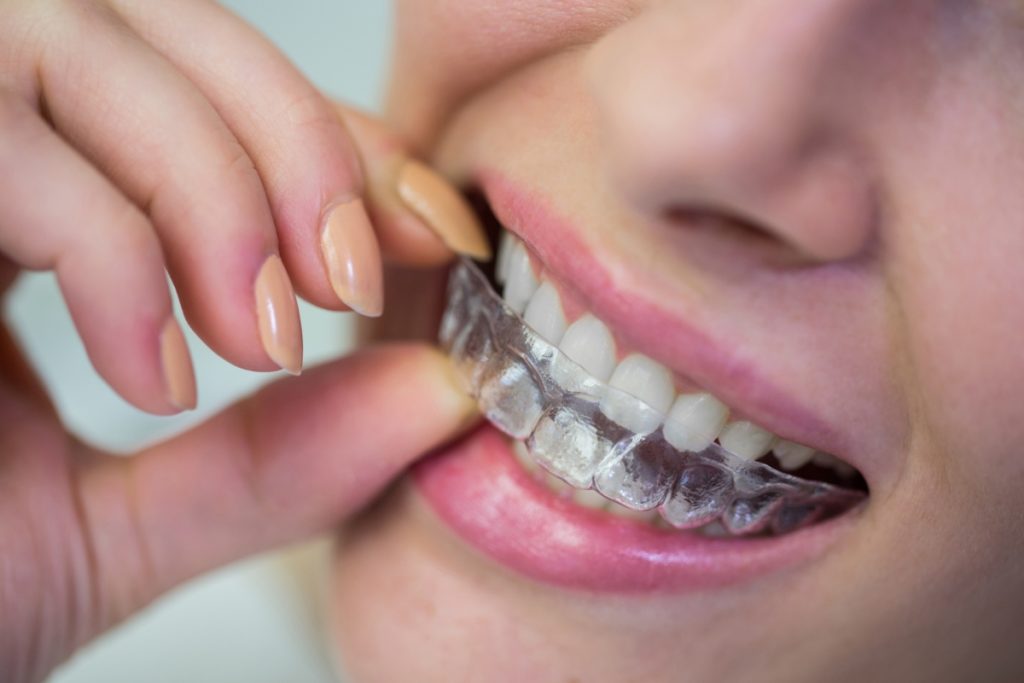 Your dentist also offers a type of whitening for young adults (16 years and older) that is a professional Crest Whitestrips type whitening, but with a higher level of peroxide. You will wear these strips twice a day for 30 minutes for three weeks.

All in all, when it comes to whitening your teeth, it's much better to trust your dentist to provide a safe, effective and long-lasting treatment. The dentist is the professional who will accompany you throughout your treatment and will be able to measure and detect the effects during the procedure, and guide you safely overall.
Because they understand how to give you back a shiny smile, they know what to do when you begin a tooth whitening treatment. We can't warn you enough about over-the-counter whitening kits. It's best to turn to the expert on your teeth: the dentists at the Centre dentaire & d'implantologie Boucherville.

When Dentists Get Stronger!

The Lachapelle Clinic and the Centre dentaire Dagenais in Boucherville have had the maturity to combine their expertise in order to broaden their service offer. The Centre dentaire & d'implantologie Boucherville has become a reference not only in Boucherville, but also among dentists on the South Shore.

With professionalism and state-of-the-art technology, a dedicated team is at your disposal and welcomes you with consideration and respect. The Centre dentaire & d'implantologie Boucherville is not a dental clinic like any other. Their professionals excel in their field, take the time to listen to you and apply their know-how with meticulousness and accuracy. Don't wait any longer, trust these experts for healthy teeth today!