Having unattractive teeth can really affect a person's self-confidence. Moreover, some aesthetic problems are also functional problems that need to be addressed.
Whatever the features you don't like about your teeth, find out what treatment options are available to you to restore your smile.
Teeth Whitening
When you think of aesthetic dentistry, it is undeniably the first treatment that comes to mind. Many factors can make your teeth darker or form stains that you don't like.
Teeth whitening can help you regain a bright smile: in-office or at-home treatments can be offered, depending on your budget. For a safe treatment, trust your dentist.
Veneers
Veneers are a more durable solution than teeth whitening and are a versatile treatment. They can not only correct the colour of your teeth, but also defects such as cracks and chipped teeth. They can even cover a gap such as a diastema.
They are thin shells that stick to the surface of visible teeth, especially canines and incisors. They can be made of composite, a more affordable but less durable option, or porcelain or ceramic, a permanent solution.
Dental Bonding
Another affordable option for correcting a chipped, broken or cracked tooth is bonding, which involves applying a bonding material such as ceramic or composite to the affected surfaces. Using a high-density light, the material is then hardened on your teeth and sculpted and shaped to match your teeth.
Dental Crowns
Aesthetic treatments such as bonding and veneers have their limits, and it is in these cases that dental crowns are needed. Crowns are generally used to cover damage such as a broken tooth or to cover a cavity that cannot be filled normally. They are also used to cover a devitalized tooth during a root canal, for example.
The crown acts as an artificial tooth, replacing the tooth completely or partially. Recent advances such as Trios, I-Tero and Fastmill technology now allow us to design crowns in one appointment.
Implants
Sometimes a crown will be placed directly on a tooth, but when a tooth is missing or needs to be removed, the ideal aesthetic solution is an implant. In fact, it's not just about aesthetics, it's also about functional dentistry: implants allow you to preserve your chewing function, your general health and more.
While a crown reproduces a tooth, an implant replaces the root of a tooth, which is made of a biocompatible material. It allows you to regain a healthy-looking smile without the inconvenience of removable dentures.
Orthodontics
Often recommended for functional reasons, orthodontics can also be considered for purely aesthetic reasons. While complex treatments require the expertise of an orthodontist, some minor treatments can be performed by your dentist.
This is the case with Invisalign, progressive transparent shells that restore the alignment of your teeth. Make an appointment with your South Shore dentist to find out if you can have this treatment.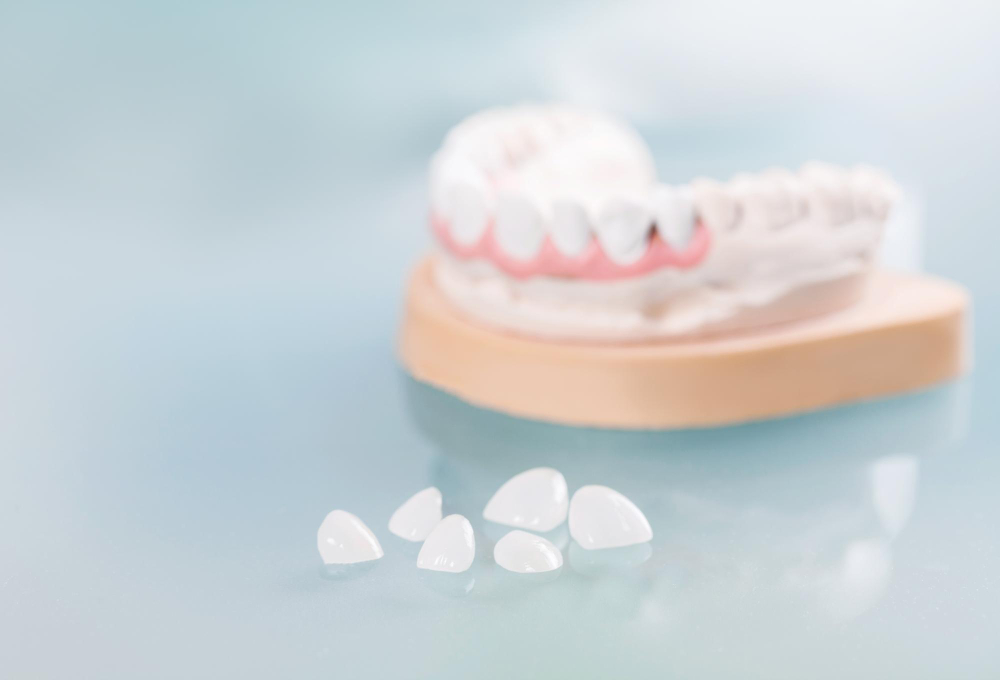 Gum Grafting and Reshaping
Gum recession is a problem to be taken seriously, as it can lead to sensitivity and loss of tooth stability. Again, this is both an aesthetic and functional problem and can be treated with a gum graft.
Conversely, some patients have uneven or large gums that cover a great portion of their teeth; this is called a "gummy smile". Gum reshaping can make all the difference in the appearance of your smile. During this procedure, a portion of the gum tissue is removed with a scalpel or laser, all under anesthesia.
Cutting-Edge Aesthetic Treatments
At the Centre Dentaire & D'implantologie Boucherville, we use our expertise and the latest technological advances. We know how much you care about the appearance of your teeth, and our dedicated team offers you swift and harmonious results. Make an appointment and entrust us with your aesthetic concerns!