Crooked teeth, or misaligned teeth, are among oral health problems that can involve several factors for which a specific solution must be selected depending on the problem.
What can your dentist do for you in this case? That's what we'll see in this article.
---
For the Centre dentaire & d'implantologie Boucherville, your dentists on the South Shore, the quality of your smile is their first priority. Our professional team is waiting to take care of your oral health with the best dental care available.
"You just have crooked teeth!": Self-Esteem or Oral Health Issues?
It is no longer a secret: crooked teeth can cause complexes for individuals suffering from this problem. Even though the people around you may be full of love when they say that it's "only" crooked teeth; nevertheless, it's still a problem that's worth being evaluated by dental professionals.
Your teeth are indeed crucial in the display of a radiant smile, but they also have other functions that seem obvious to us that are still worth remembering:
They are used to shred, slice and grind food;
They are useful to articulation and pronouncing certain sounds produced by the contact of the tongue with the incisors, for example;
They work together with your facial muscles to make your whole jaw work properly.
As you can see, crooked teeth can cause a number of problems that go beyond smiling. That's why it's important to take good care of them!
Possible Causes
There are several considerations to keep in mind when you have teeth that are described as "crooked". The causes are numerous and can vary between several criteria:
It can be genetic or hereditary, therefore natural;
It can be the result of a malocclusion, a misalignment of the teeth;
It can occur in the case of oral diseases such as periodontitis, for example.
These are some of the reasons mentioned here to explain the causes of crooked teeth or malocclusions, but there are several other causes that can clarify this somehow annoying problem to many.
In some cases, procedures can pinpoint a very specific problem and fix it (such as in the case of happy teeth or a diastema, for example), but some more serious problems require care and treatment by oral health specialists.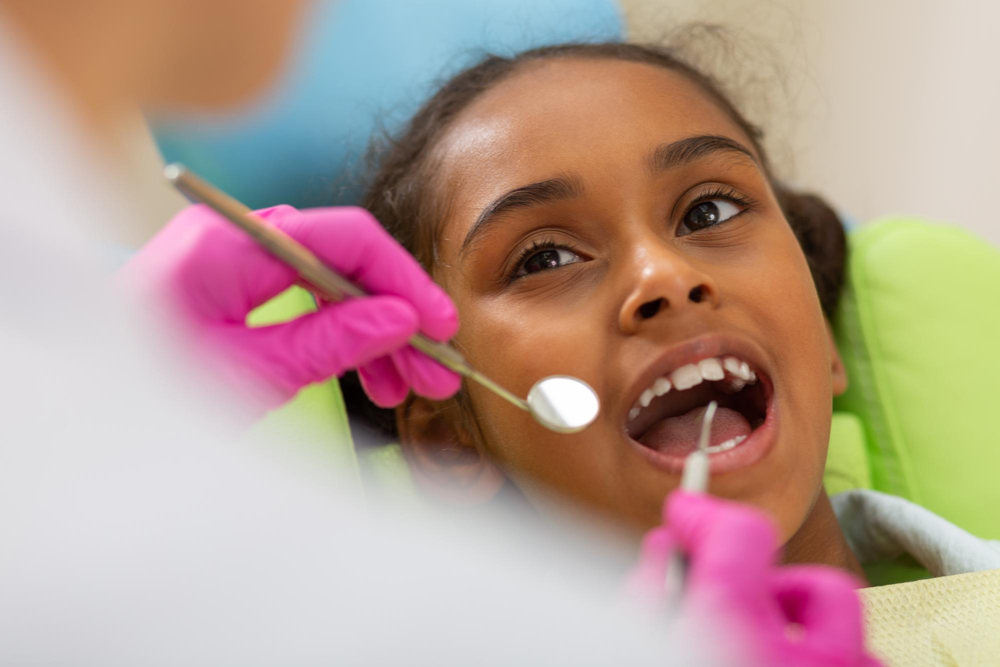 Solutions for Crooked Teeth
The most common solution for a set of teeth that is entirely misaligned is braces. They can be fixed braces or removable, in the case of Invisalign aligners. However, it is still recommended to wear them continuously to ensure proper treatment.
However, if the problem affects one tooth or more, it is possible to select procedures that do not require braces.
For young children, a little prevention is also possible: the pacifier or thumb sucking for a very long time can make the teeth work the wrong way. You don't have to stop your child from sucking his thumb or a pacifier altogether, but you do have to be vigilant and notice the changes in his teeth.
If the problem is genetic or hereditary, or the result of chronic gum disease, your dentist can advise you on the best course of action. There are as many solutions as there are causes for misaligned teeth! Check out all the services offered here.
What's particular about oral health is that sometimes to notice a problem it can take years. The advantage is that it is possible to be proactive with regular visits to our dentists.
Centre Dentaire & d'Implantologie Boucherville: A Beautiful Smile Every Day
The Centre dentaire & d'implantologie Boucherville provides a straight and bright smile as well as impeccable oral health to all patients who come to their office.
Easily accessible on the South Shore by Route 132 or Highway 20, a beautiful smile is within your reach, supported by the work of competent professionals cumulating more than 50 years of experience in dentistry thanks to the Centre's four dentists.
You too can benefit from professional service in an ultramodern and welcoming environment. A warm smile, starts with us! Make an appointment today.