Sunscreen, shower gel, perfume… but have you also thought about preparing a dental kit to put in your travel case before leaving on vacation?
In your suitcase, between your camera and your clothes, it is very common to find a travel kit with all kinds of products to take care of yourself. Preparing for a vacation can be nerve-wracking with the constant feeling of forgetting something.
However, whether you're just going to visit your family or going somewhere else entirely, it's necessary to maintain your oral health on a daily basis. So, on your list of things "not-to-forget" before you leave, you should also note the dental travel kit.
---
In this blog, the Centre dentaire & d'implantologie Boucherville gives you recommendations on the essential items to take with you everywhere in order to preserve your oral hygiene. This travel kit will keep you smiling throughout your vacation!
Essential Tools for a Dental Travel Kit
Toothbrush
The accessory you must not forget: the toothbrush. Considered as the basic tool for oral health, the toothbrush helps remove most food debris and the main part of the dental plaque.
Whether it's with an electric toothbrush (think of your charger!) or a manual one, this exercise should be limited to two or three times a day. Too much compulsive brushing could damage your gums and wear away your enamel. Also, remember to make rotating movements and brush horizontally, move your toothbrush from your gums towards your teeth.
Toothpaste
No matter where you are going, you can always find toothpaste in the supermarket nearest your temporary home. However, if you have a preference for a specific product, do not leave your toothpaste in your bathroom when it's time to go!
Indeed, some travelers can get hung up on their toothpaste, whether it's for taste or tooth sensitivity. Toothpaste plays a major role in the fight against cavities. Toothpaste kills bacteria on plaque and strengthens tooth enamel.
Dental Floss
A toothbrush is not enough to maintain impeccable oral hygiene. It is important, both at home and away from home, to use dental floss.
Indeed, flossing is not limited to removing food debris stuck between the teeth. It also reduces plaque and bacteria that you can't remove with your toothbrush. In general, it is recommended to floss at least once a day.
Mouthwash
A mouthwash optimizes tooth brushing and complements the effectiveness of toothpaste. Especially aimed at people with tooth or gum disease, the use of mouthwash helps in attaining areas where the toothbrush, toothpaste and dental floss cannot reach.
In addition, mouthwash is an excellent way to fight bad breath. People who have this oral hygiene problem benefit from using this antiseptic liquid after brushing their teeth.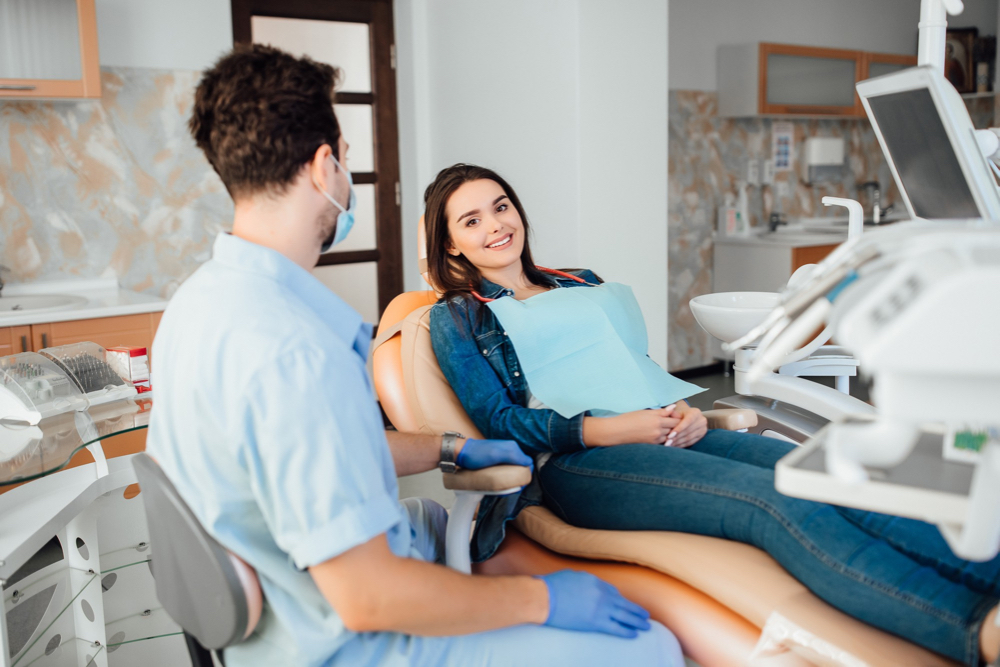 Plan a Consultation with Your South Shore Dentist Before You Leave
It is recommended that you come and visit us at least once a year. The purpose of this visit to the dentist is to prevent and control. Maintaining your oral health requires a rigorous follow-up by a professional who is able to offer you a complete diagnosis.
At the Centre dentaire & d'implantologie Boucherville, our versatile dental care team will help you prepare for your departure the best possible way, by answering all your questions and advising you on the products best suited to your teeth.
Our passionate professionals offer you personalized support throughout the year, taking into account all of your needs.
From now on, make an appointment with our oral health experts and share all your questions. We'll help you brighten your smile during your vacations and in your everyday life. With the Centre dentaire & d'implantologie Boucherville, never wipe out your smile!