We could start by defining what we mean by a dental emergency. If you feel a sharp pain in a tooth or gum, if you have difficulty opening your mouth or chewing food, if you observe localized swelling in your mouth, it would seem that we are dealing with a case of dental emergency, and that you should probably consult your dentist as soon as possible.
In addition to any of these symptoms, if you have a fever or are feeling very tired, or if you've just broken a tooth or one of your teeth has fallen out, or if your braces are hurting you or a ring has just broken off, you should consult your dentist immediately.
The professionals at the Centre Dentaire & d'Implantologie Boucherville take the care of your teeth to heart, and explain the most common dental emergencies and how they can help you quickly.
---
Dental Emergencies: How to Identify Them
First of all, a dental abscess is a common infection, that requires to be treated quickly, since it may lead to complications. A dental abscess is a pocket of pus that forms in the tooth or gum. The following symptoms give you a good idea of the situation:
A throbbing, continuous pain, usually accentuated when chewing
A swollen area in your mouth
A well-localized yellowish or white mass of pus
A distinctive reddening of the mouth when the abscess is not yet fully developed
Pus discharge
Fever
Difficulty opening the mouth and swallowing
If these symptoms appear, it's important to see your dentist right away, so he can treat the abscess and bring you relief at the same time. For more details on the types of dental abscesses, please check our blog page for articles on the subject.
If there are situations that call for a quick consultation, pulpitis – or as it's commonly known: raging toothache, which is an inflammation of the pulp made up of blood vessels and nerve endings located inside the tooth – certainly falls into this category. In fact, pulpitis is extremely painful, manifesting itself in intense sensitivity to hot and cold, to the point where you can no longer bear the pain.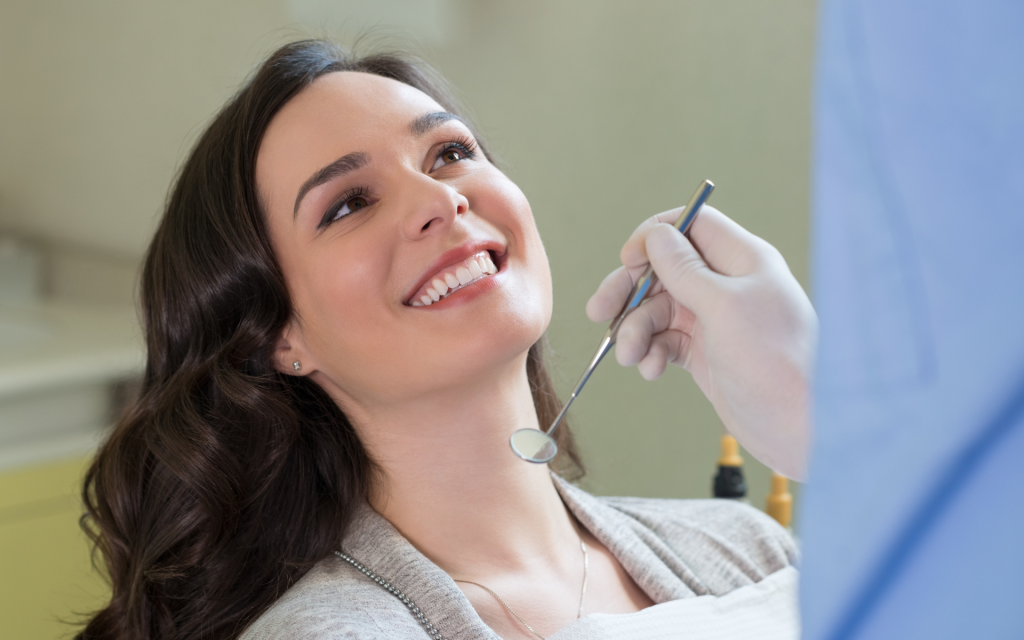 Moreover, complications following a dental surgery, such as tooth extraction or implant placement, are considered situations that call for prompt consultation at the dental clinic. This is the case for bleeding that won't stop, intense and stabbing pain, or even inflammation of the periodontal tissues or tooth. In such specific cases, you need to consult a specialist as soon as possible.
Intense pain from inflamed gums should be treated immediately, as it may be an advanced periodontitis that could lead to loosening of the teeth. Your dentist is the right person to consult in this case.
A broken or falling tooth is also a dental emergency, as it needs to be repaired quickly. If this is the case, we advise you to make an appointment with your dentist immediately.
In short, there are many different situations that call for an emergency visit to your dentist. The above situations are the most common, but it's also possible that a persisting toothache may equally lead you to visit your oral health professional. It's important to keep in mind that it's always best to seek help rapidly, before the situation worsens.
Make An Appointment Without Any Delay
First of all, we invite you to call your dentist if your problem occurs during the dental clinic's opening hours. However, if the situation arises outside normal clinic hours, visit the emergency section of the Centre Dentaire & d'Implantologie Boucherville website or call 450 449-2222 immediately. We can provide you with the required assistance and pain relief quickly.
Emergencies are well known to the Centre Dentaire & d'Implantologie Boucherville team. Our dental care professionals take any problem seriously and intervene promptly when the situation calls for it.
---
A seasoned and agile team will be able to take care of you. For quality oral care, state-of-the-art professional services or to treat a dental emergency, count on the Centre Dentaire & d'Implantologie Boucherville. Your dental health is our business. Book an appointment today!