When we think of the aesthetic aspect of a smile, we often think first of how white our teeth are and the very popular teeth whitening treatment. However, the latter may not be sufficient in some cases, and is not the answer to all the aesthetic concerns that may bother someone. Veneers, which are somewhat less known, are another option in cosmetic dentistry that can not only correct the colour, but also the shape and position of teeth.
Your South Shore dentists at the Centre Dentaire & D'implantologie Boucherville take your aesthetic concerns seriously and help you regain your smile with a dental veneer. Our team explains what a veneer is and when it may be an appropriate solution.
The Veneer, a Versatile Film!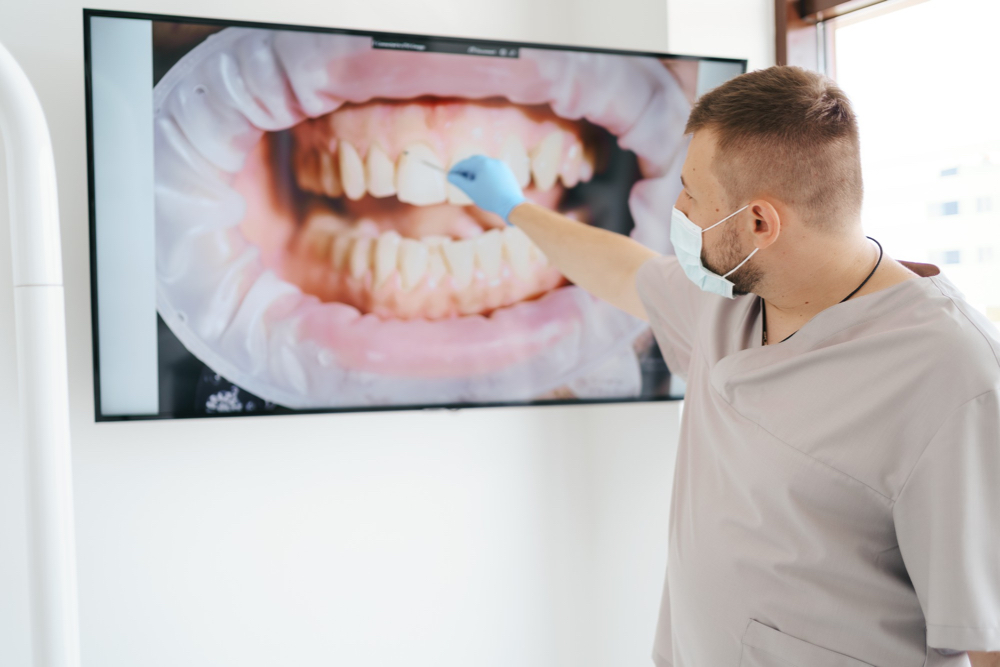 Veneers are very thin shells, usually between 0.2 and 0.3 mm, made of a strong, stain-resistant biocompatible material. As the name implies, they are placed on the outer surface of the tooth to change its appearance and are used primarily on visible teeth, such as incisors and canines.
Teeth coloration can be modified by a veneer, but so can a damaged, cracked or irregular tooth. A veneer can also be used to change the shape of your teeth, for example, if you think they are too small or too sharp, or if you are uncomfortable with the space between them.
Before a veneer is applied, your dentist will perform a dental examination to ensure that the tooth or teeth involved are in good condition for bonding. For some patients, there may be contraindications, for example if the teeth are too worn or if there is not enough enamel to ensure the adhesion of the veneers. If this is the case, your dentist will guide you towards a more suitable option to restore your teeth's appearance.
After the examination and if you are compatible only, an impression of the teeth to be restored will be taken. This way, veneers are custom-made for your teeth. They will then be bonded to the teeth: the process is fast, non-invasive and therefore painless, requiring no anesthesia.
Throughout the process, you can count on a dentist who listens to your needs and desires, since aesthetics is above all a matter of preference! Mock-ups can even be made to allow you to visualize the final result and guarantee your complete satisfaction. Whatever modification you wish to make, the veneer is designed to provide a natural-looking result that blends in with your smile.
Offering longer-lasting results than tooth whitening, ceramic veneers last 10 to 15 years and require the same care as your natural teeth. It is also important to maintain good dental hygiene habits, as the teeth underneath the veneers can also develop cavities!
Veneers are therefore not only a more durable alternative to whitening, but also allow you to shape the appearance of your teeth according to your preferences.
Professionals Who Care About Your Well-Being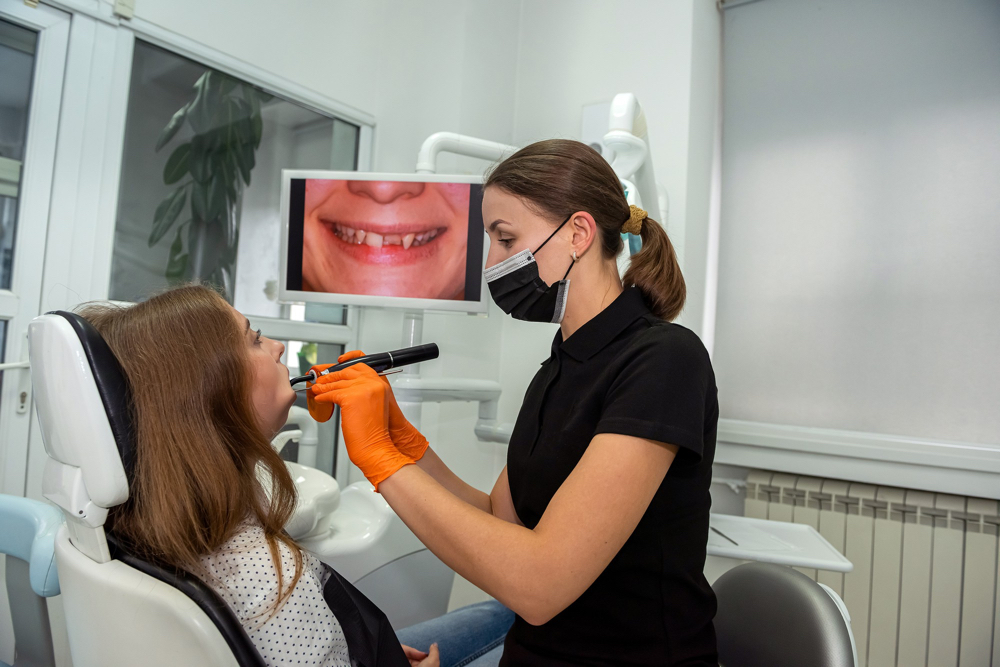 At the Centre Dentaire & D'implantologie Boucherville, patient satisfaction is paramount, and we know that a smile is an important factor in self-confidence. We can help you regain your most beautiful smile thanks to state-of-the-art equipment that ensures natural, quick and lasting results. Our professionals are also committed to preserving your health and detecting, treating and helping you prevent any dental health concerns: come and meet them today!